Cobalt Clay
is a plastic mass intended for professional cleaning of paint and glass from the most stubborn dirt. Thanks to the polishing particles, it removes all tar, resin and insect traces. Claying the car is one of the last stages of paint decontamination.
Storage temperature between 5°C - 30°C
DELIXIRUM Cobalt Clay is available in capacities: 150g.
Directions for use:
Pour warm water over the container or make the clay in your hands to give it a more plastic form. Moisten the surface with a lubricant (e.g. water and shampoo). Then, clay the surface until it is smooth. Do not use on hot varnish. Keep away from children!
SAFETY DATA SHEET
BUY PRODUCT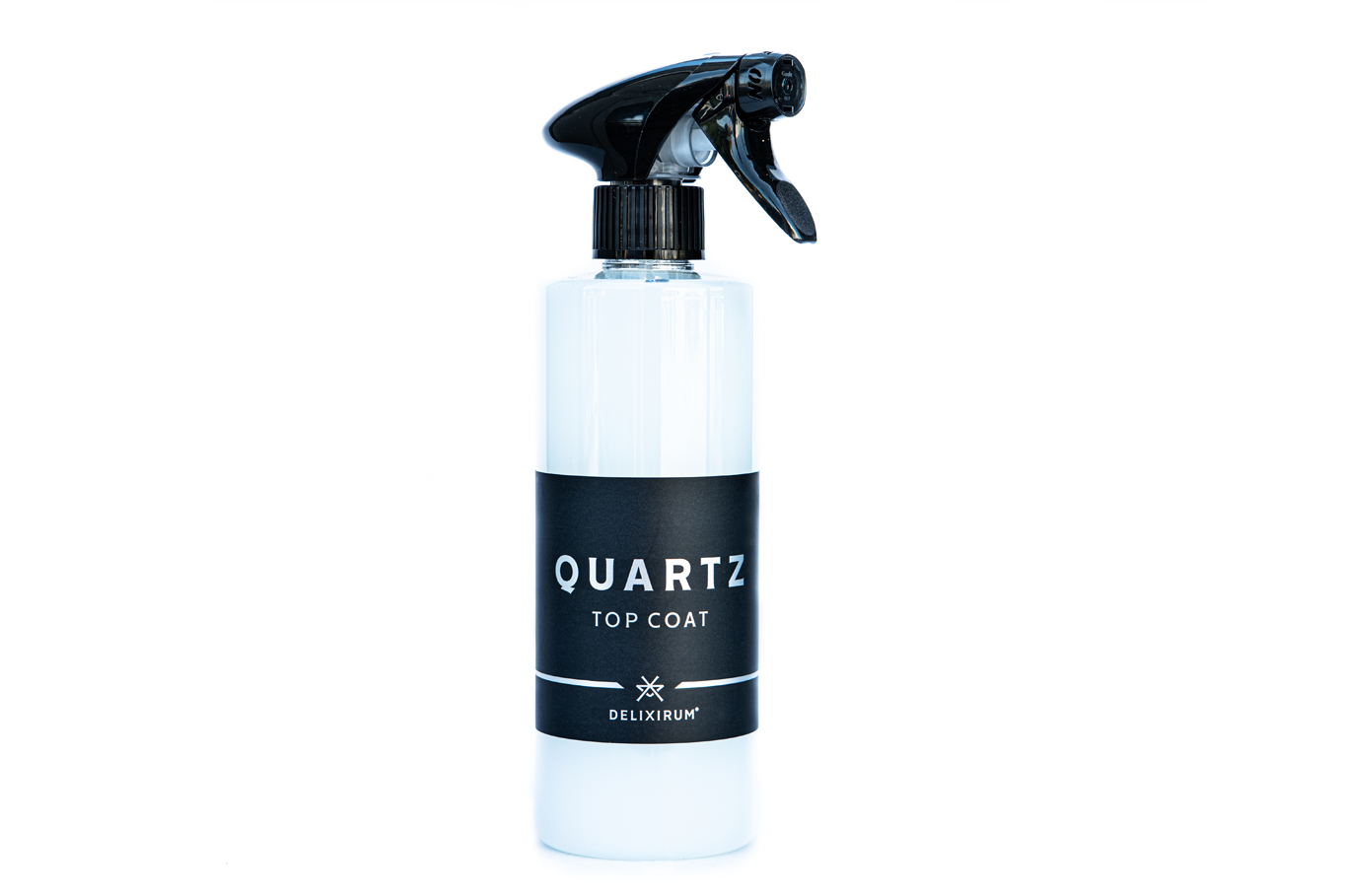 QUARTZ TOP COAT
Efficient and easy to apply hydrophobic coating. Thanks to the polymer formula, it stays on the paint for up to 12 months. The coating gives shine and slipperiness while maintaining simple application.
MORE