Booster for ceramic coatings designed especially for coatings from the DELIXIRUM family. Gives exceptional glassiness, protects and nourishes surfaces protected with a ceramic coating. It makes it easier to take care of the coating on your car, keeping all its properties. Regular use of Indigo Booster allows you to maintain the effect of exceptional hydrophobization and glassiness of the entire paintwork.
INDIGO Ceramic Booster is available in capacities: 150ml, 500ml, 1L
How to use it:
Apply a small amount of the agent on the microfiber. Rub into the surface with circular movements until shiny. Then wipe with dry microfiber. Do not use on hot varnish. Storage temperature between 5°C - 30°C. Keep away from children.
SAFETY DATA SHEET
BUY PRODUCT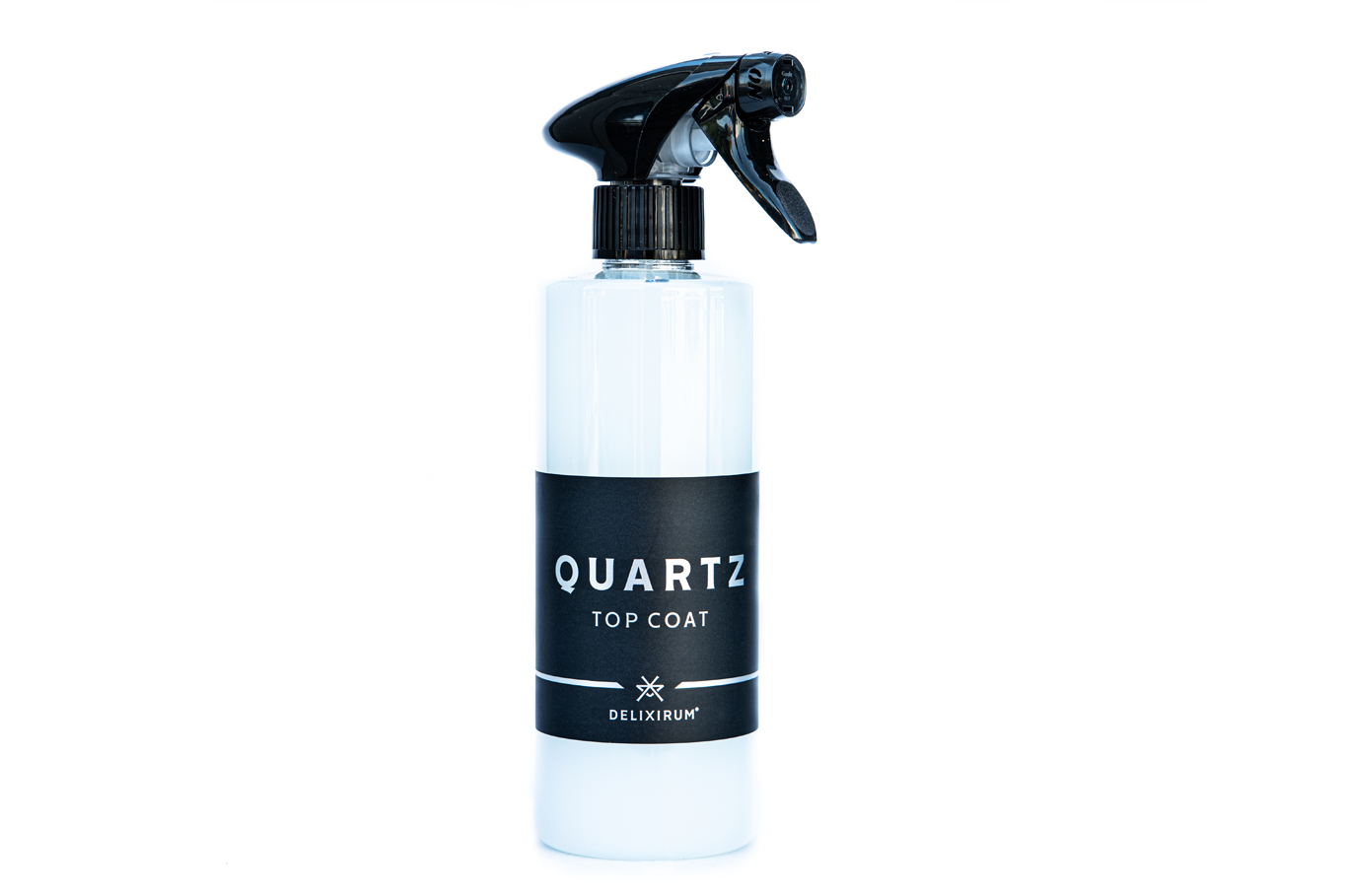 QUARTZ TOP COAT
Efficient and easy to apply hydrophobic coating. Thanks to the polymer formula, it stays on the paint for up to 12 months
MORE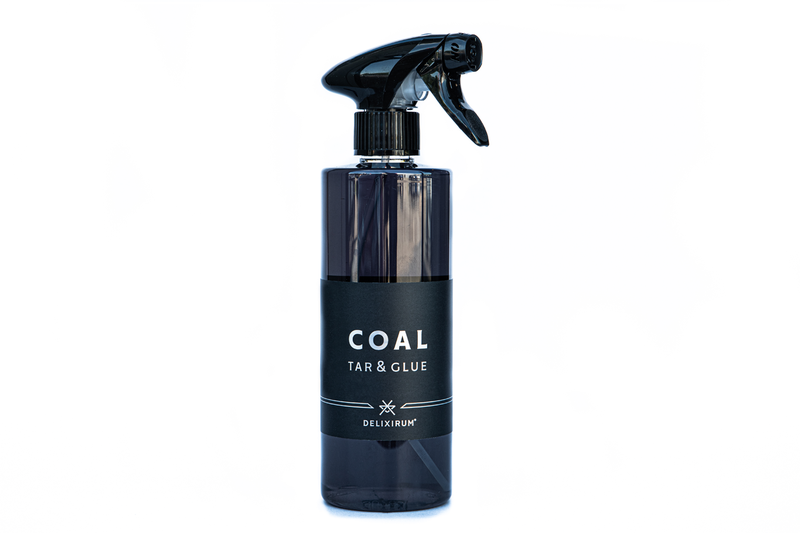 COAL TAR&GLUE REMOVER
The agent is intended for the removal of resin, tar, asphalt and glue. Safe for painted elements. For professional use only.
MORE