DELIXIRUM Pearl Impregnate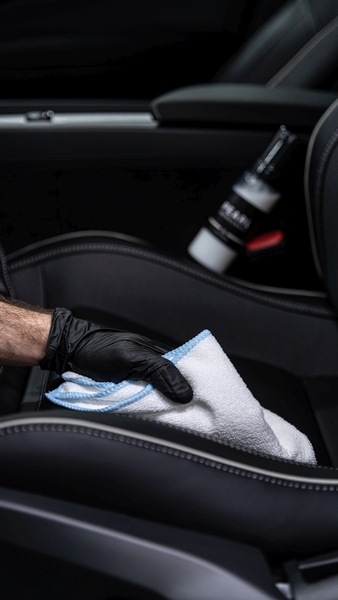 Delixirum Pearl Impregnate is intended for professional protective smooth leather, especially exposed to abrasion and damage. Pearl Impregnate creates an invisible protective layer that protects the skin and prevents its abrasion. It is best to use on leathers previously cleaned with Delixirum Coral Leather Cleaner or Delixirum Lemon Leather Cleaner. The product really extends the life of leather upholstery and gives them a beautiful, refreshed look.
Delixirum™ Pearl Impregnate is available in the following capacities: 150ml, 1000ml.
How to use it:
Spray the microfiber preparation with it, then use it to evenly rub the surface. Repeat the process by turning the microfiber over to the dry side. It is also possible to apply the preparation by spraying with a special gun or airbrush. Storage temperature from 5°C - 30°C
SAFETY DATA SHEET