SCARLET FOAM
- Scarlet Foam is an extremely efficient foam in the form of a concentrate for the preparation of a solution used for pre-washing, characterized by high efficiency and a fresh fragrance. Due to the neutral pH, the product is safe for car bodies protected with waxes and ceramic coatings. Scarlet Foam creates a unique foam that effectively adheres to the sprayed surface and perfectly cleans it of any dirt. It is easy to rinse off, which makes it easy to use and speeds up the work. Concentrated product for preparing a mixture with water in the following proportions: Automatic foamer from 1: 9 to 1:20, Manual foamer from 1:50 to 1: 450. Storage temperature from 5C - 30C, do not wash the car in direct sunlight, do not leave it to dry.
Instrukcja użycia:
Prepare a suitable solution by mixing the foam with water, then apply the solution to a dry surface using the "bottom-up" technique. Leave the foam for a few minutes to let it "work" with the surface, but do not let it dry out. Rinse off the foam with a pressure washer. product for professional use. Product is available in the following capacities: 1L, 3L
SAFETY DATA SHEET
BUY PRODUCT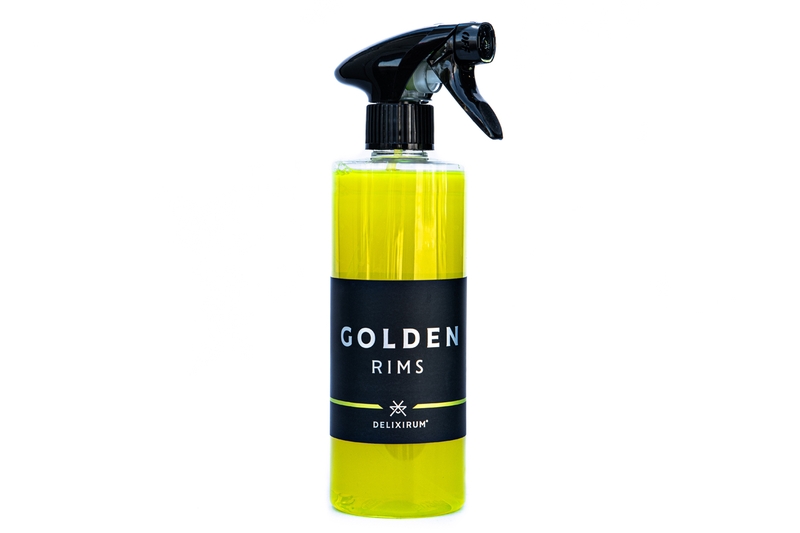 GOLDEN RIMS
Product is intended for removing metallic impurities, dust from brake pads, volatile rust.
MORE
NEPHRITE INSECT REMOVER
Insect remover with high pH, facilitating car washing. Thanks to the aggressive formula, it works quickly and uncompromisingly.
MORE