Amethyst APC
- All purpose cleaner. Perfectly degreasing formula with medium foaming, very quickly penetrates the cleaned surface and dissolves even the largest dirt!
Concentrated agent - prepare the solution:
1:4 for heavy soiling
Up to 1:80 for light dirt
Amethyst APC is available in capacities: 250ml, 500ml, 1L, 3L
Instructions for use:
Prepare a working solution of appropriate concentration. Apply a small amount of the solution to the surface to be cleaned. To enhance the cleaning effect, work out the agent with a brush, sponge or brush. Remove excess agent and dirt with a cloth, rinsing with water or rinsing with extraction. If necessary, repeat the steps described in point 2-3. Do not use the agent on elements decorated with paint (e.g. turn signal / lights near the steering wheel) too high concentration of the solution may dissolve them Do not use on hot paint / do not use in the sun / do not let the product dry
SAFETY DATA SHEET
BUY PRODUCT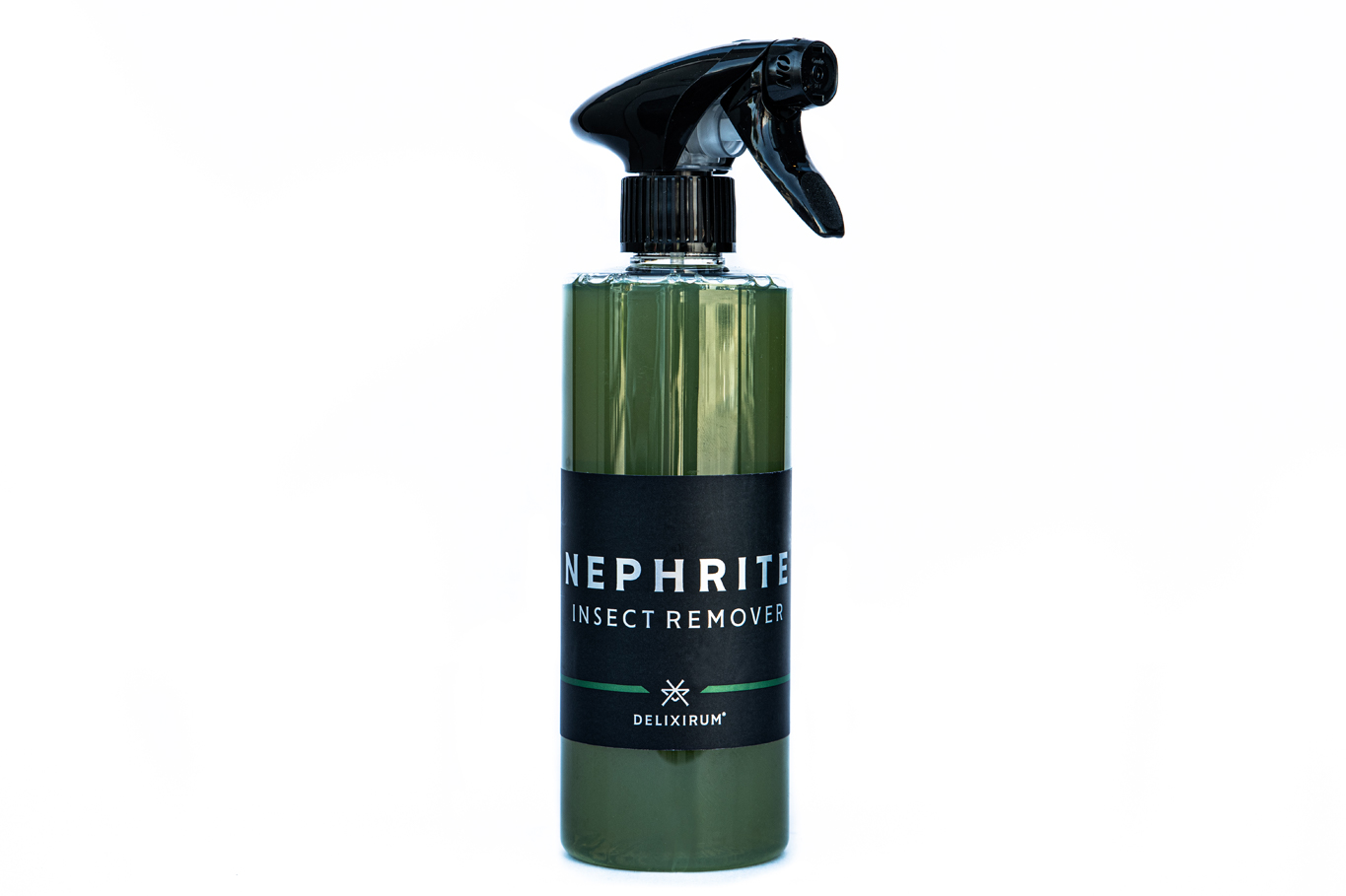 NEPHRITE INSECT REMOVER
Insect remover with high pH, facilitating car washing. Thanks to its aggressive formula, it works quickly and uncompromisingly.
MORE