DELIXIRUM Topaz Textile Cleaner
Topaz Textile Cleaner
– Preparation for washing difficult-to-remove dirt from the upholstery. The use of the most modern formula allows you to get rid of the most difficult stains and impurities. It is a professional preparation intended for use in washing extractors / vacuum cleaners of all types and for hand washing. It can be used to clean synthetic fibers, car upholstery, carpets and carpets. Leaves fabrics free from dirt and detergent residues, as well as a pleasant and fresh fragrance.
Topaz Textile Cleaner is available in the following capacities: 250ml, 500ml, 1L, 3L
Directions for use:
Pour 50-150 ml of Delixirum Topaz Textile Cleaner in 9-10 liters of water. Pour the prepared solution into the washing machine tank. Continue to follow the instructions provided by the washing machine.
Or in the case of hand washing:
Apply and spread the product evenly on the surface with a sponge or cloth. Let it dry. In order to obtain a matte effect, wipe with a dry cloth or microfiber.
SAFETY DATA SHEET
BUY PRODUCT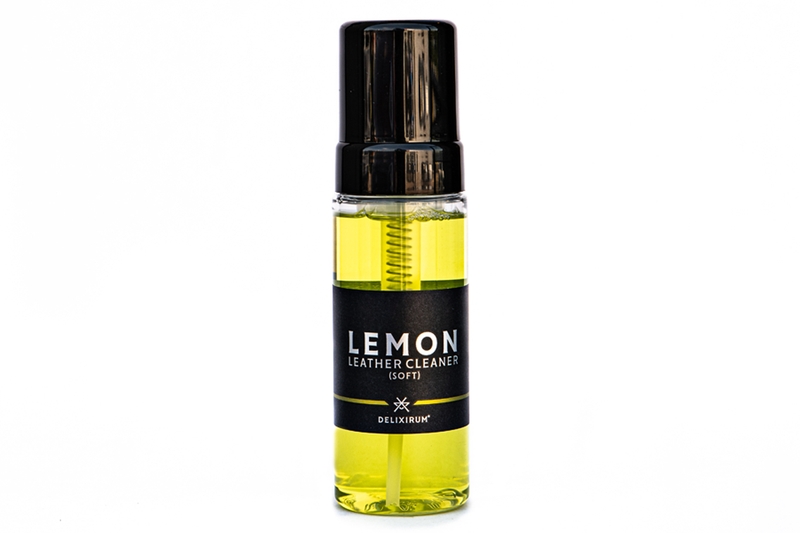 LEMON LEATHER CLEANER
Smooth leather cleaner that removes tough dirt without damaging leather surfaces or paint. It gives leather elements a beautiful, satin finish, while cleaning their surfaces from dirt and discoloration.
MORE
AMETHYST APC
Perfectly degreasing formula with medium foaming, very quickly penetrates the cleaned surface and dissolves even the largest dirt!
WIĘCEJ